The Maumee Valley Antique Steam & Gas Association invites you to tour this website. You will find our show dates, the history of MVASGA, links to other interesting websites, photos of past shows, and a listing of our other activities. You will find steam, gas tractors, gas engines, traction engines and all the implements that we used to work with, but now we play with.
Have fun and come back often!
Association News
Show ground work days are every Wednesday and Saturday at 9am.
( Changes or cancellations will be posted here or sign up for the text alerts)

7/25/2015 - Extra help is needed for the workday
to complete multible projects. Starts at 9 a.m.


8/3/2015 - 9a.m. till ?? - Stuffing envlopes for mailings
To get meeting reminders and work day changes text "@mvasg" to 81010
or for email alerts send a blank email to mvasg@mail.remind.com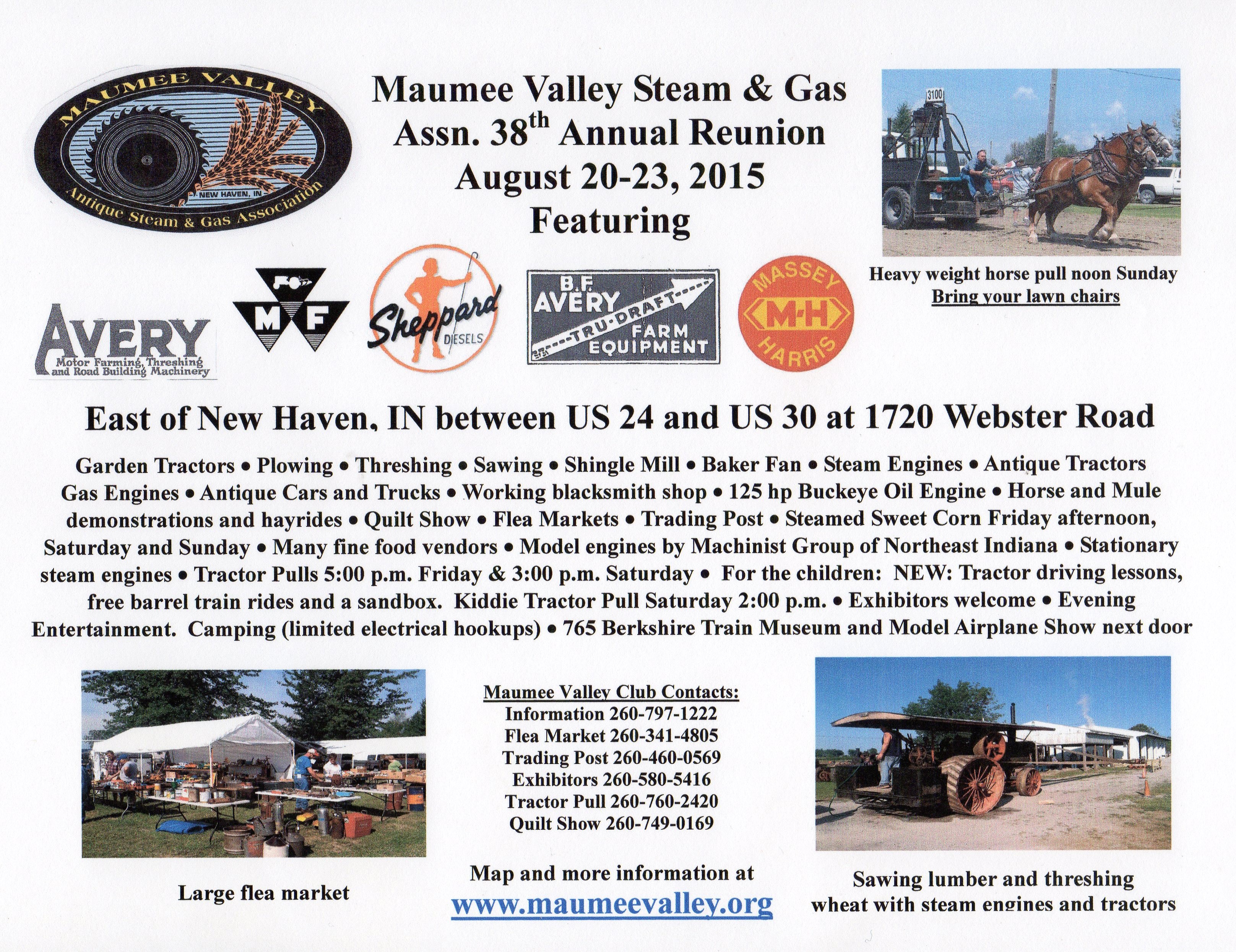 Map to Show grounds